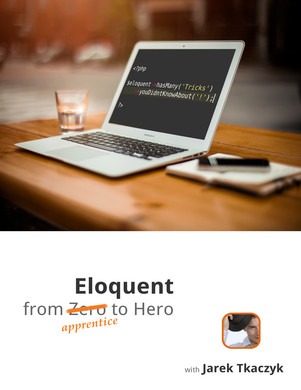 After spending long time with Eloquent I finally decided to release some of my work – extensions that will make your life easier, when working with Eloquent ORM.
They will be released bit by bit on github and much more will be found in the book I'm working on.
https://leanpub.com/eloquence-emerging
As a starter take a look at the repo and make sure to follow, for I will be updating it regularly!
https://github.com/jarektkaczyk/eloquence
Leave your thoughts in the comments – what would you like me to cover in the book, what is the most difficult part that you need help with, what use-cases would be most desirable.